Pattern: Simplicity 1657 Misses' & Plus Size special occasion dress has one shoulder look & optional shoulder strap with flower or bow accent. B & C with sheer overlay with cascading asymmetrical hem.
Inspiration dress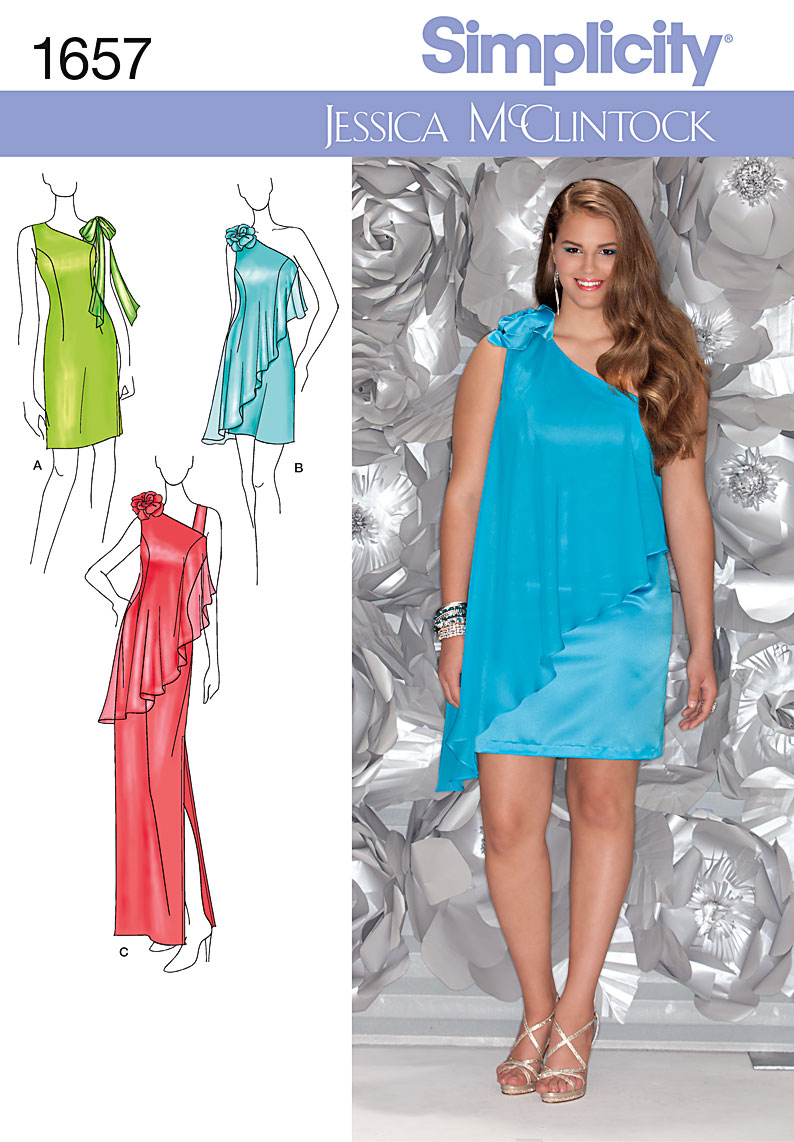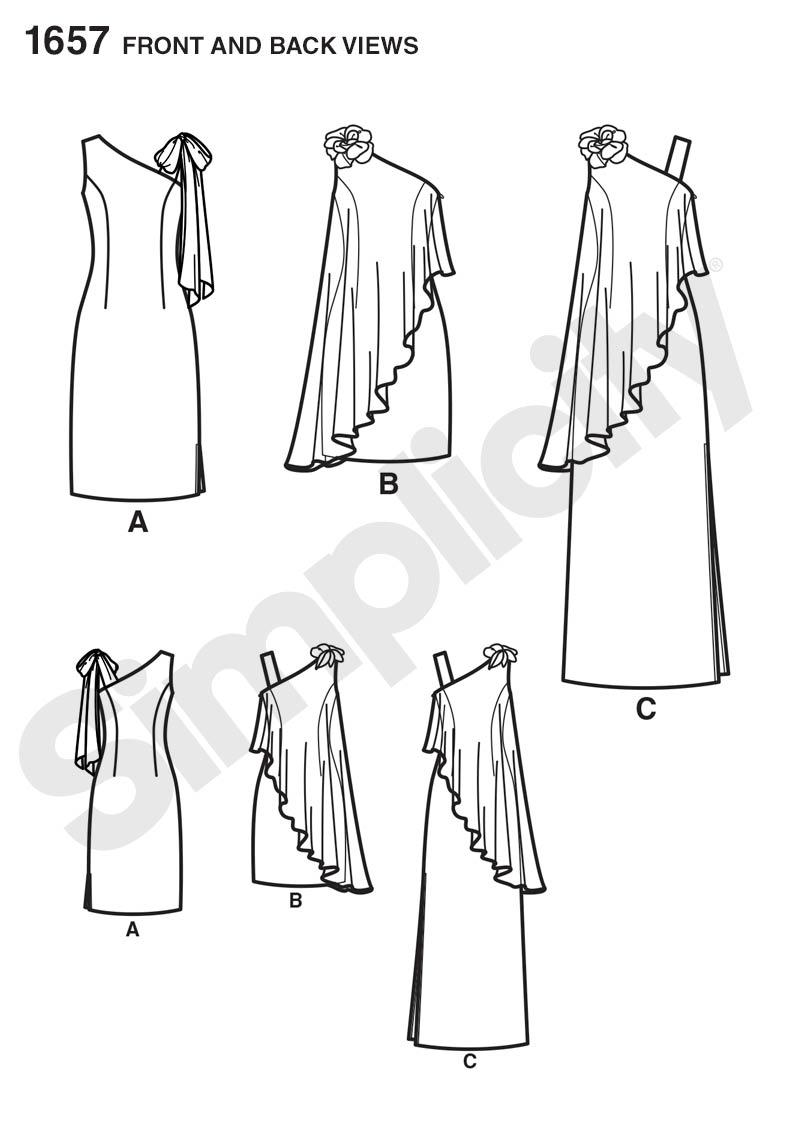 Sizing: 8-26W
On this sleeve, I didn't want it opened so as to fall at the side. This little stitch made such a difference.
Alterations: Notice that the inspiration dress has a let shoulder strap and the pattern has a right shoulder strap. Created a pattern for the sleeves, make larger straps to hide bra straps, make a flower, and create a new pattern to accommodate stomach area.
It took me days of thinking about this to become comfortable creating a pattern making sure that it was not distorted.
I did make one muslin of the dress .
Dress on dress form checking hem.
Fabric: Chiffon, Crepe, and Polyester lining
It was important to not be able to see through
this dress during such a special occasion. A stretch
lining would have been perfect. On short notice, I used
what I had as I'm far away from a fabric store.
This hem was a headache until I realized that I could put it on the dress form, sit on the floor,
and pin it from there.
Flower was made using gathers, wrapped around, and hand sewn.
This is not a review of this pattern as I didn't make the designed dress. This completed dress was a more complicated than the original pattern as it has three layers. If I made this for myself, I'd make it just like this with a strap on both shoulders.
It took a couple of weeks to complete and yes it was no walk in the park.
I'd recommend this pattern just because it's beautiful.