Pattern: Simplicity 4014 unlined coat or jacket in two length and lined dress.
Sizes: 10-28W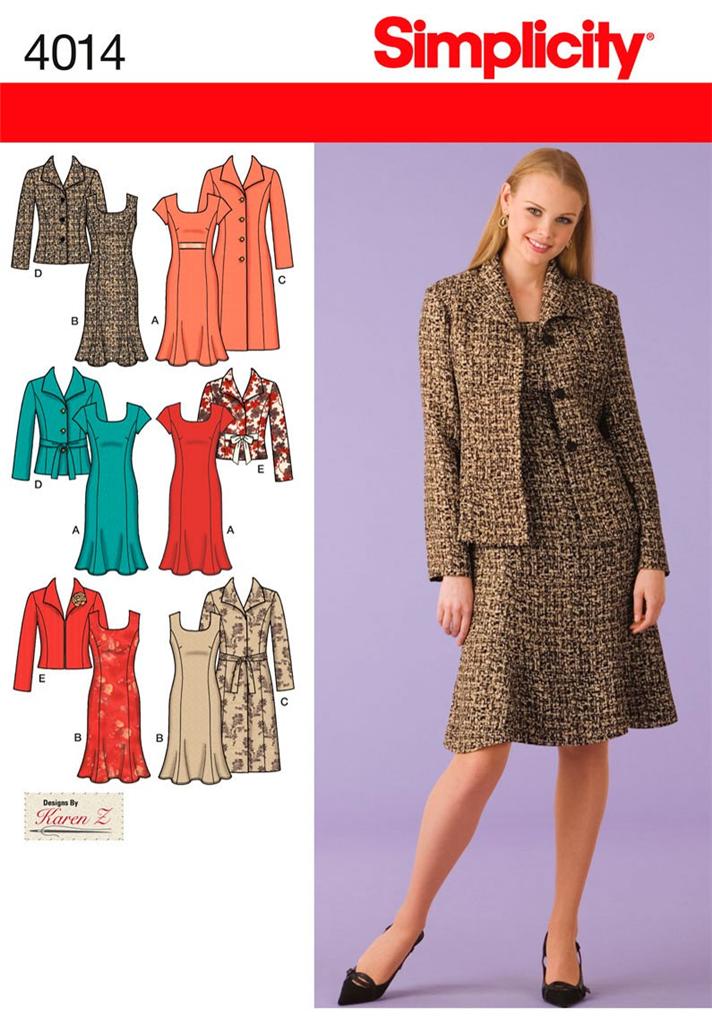 It looks like the pattern. I love the length of this jacket and the fit of the dress.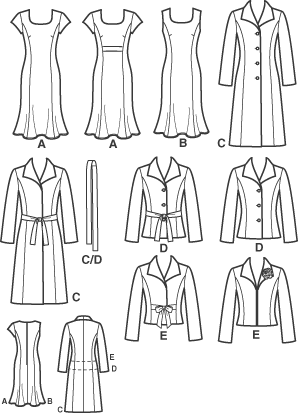 Fabric: Micro faille polyester blend fabric. Notice dimpled on left back skirt. Steam will leave a dent.
Adjustments: Removed 1" from back bodice length/swayback adjustment
Lavender polyester lining for dress makes this a heavy dress.
I also lined the sleeves of the jacket.
There are some adjustments that need to be made. Thank goodness for the jacket due to the low cut of the dress. It will have to be adjusted by at least 3" and the sleeves of the dress need to be wide.
Did you know that pastel lavender is also called mauve?