Dress: Vogue 1369 is made using white stretch gabardine fabric and polyester lining purchased from Hancock Fabrics.
I didn't have stay tape so I used twill tape around the armholes and the neckline. It was a little wide, but I was afraid to cut it.
An invisible zipper was inserted.
10 1/2 inches was added to the dress length.
First, the back doesn't look like the pattern below the zipper.
Next, I was very upset at the ripples below the hips on both sides and decided that I hated stretch gabardine. So I made another dress of ITY knit to go with the jacket and the same thing happened. I was afraid to press both of them because I thought maybe it came from the iron knowing that I don't rub my fabrics with the iron.
Note: After completing the second dress, in the daylight it didn't match the jacket, but it gives me two different style dresses to wear with the white cardigan that was previously made of the same fabric.
Then, I decided that I had no choice but to try pressing and see what happens. It worked on the ITY dress. (I'll show that one) So, I pressed this dress and look at the difference. All ripples are gone, but it made me very nervous about the idea of purchasing stretch gabardine.
Now, let me show you this beautiful dress. I love it, even if I will not wear it without the jacket.
Jacket: Simplicity 1699
Fabric: White stretch gabardine with polyester lining.
An additional 5 1/2 inches was added to the jacket length.
Beads, ribbon, lace applique embellishes the jacket.
The center front has a hook and eye for closure.
All of the ripples/bubbling disappeared after pressing. Thank goodness! I thought the whole outfit was ruined.
McCall's 8021 Sleeveless Dress
Fabric: ITY knit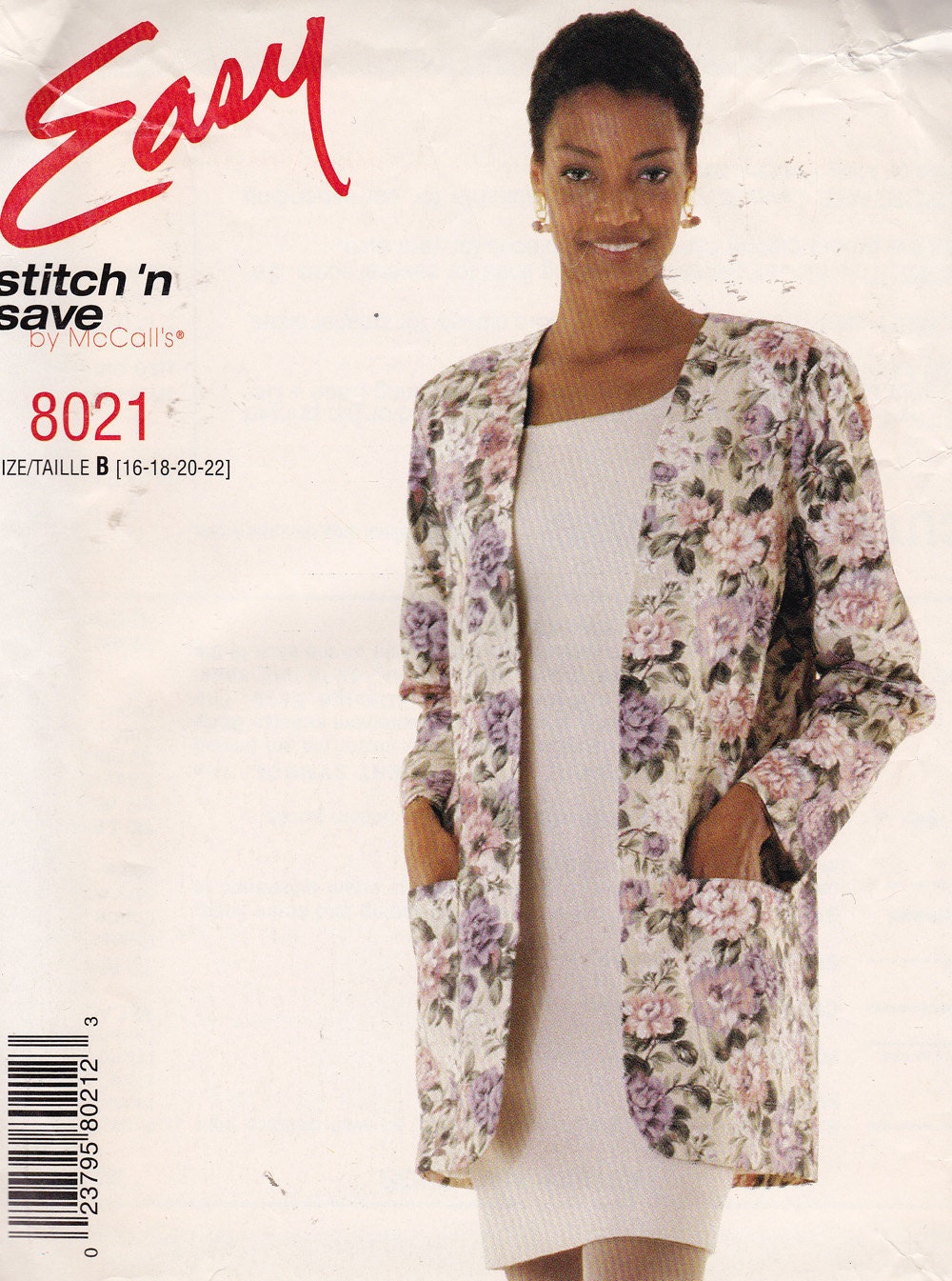 Lining: polyester
I used fusible interfacing for reinforcement as stay tape around the neckline and both armholes.
The neckline was raised 2 1/2 inches and the length was extended by 10 inches. As I mentioned, it had the bubbling in the back, but they pressed out nicely.